Language:

Server time, when the page was downloaded:
Tuesday
04.10.2022
18:06:25
week 40
day 276 of this year
ehalm.at QR_CODE:


Print Page

de_gold_dust & de_gold_dust2 download
Hier kannst du die Maps de_gold_dust und de_gold_dust2 downloaden.
Die Maps sind Ports von de_dust und de_dust2 von CS 1.6 für CS:S.
Valve portierte die Maps zur CS:S Alpha und entfernte sie in der finalen Version.
Ich habe sie für die aktuelle CS:S Version neu kompiliert.
Download:

de_gold_dust1+2_v2.zip
4.798 KiB
Um die
Map in CS:S spielen
zu können entpacke die Dateien aus
dem Archiv und kopiere sie in das Verzeichnis
C:\Programe\Steam\steamapps\BENUTZERNAME\counter-strike source\cstrike\
Setze statt BENUTZERNAME deinen Steam Benutzernamen ein.
Steam Workshop Download:
für
Garry's Mod
für CS:GO
de_gold_dust
&
de_gold_dust2
Hier sind Bilder von den Maps:
de_gold_dust
de_gold_dust2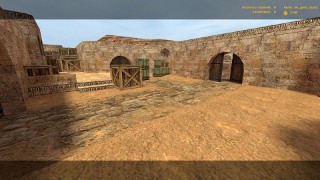 Zurück zur map Liste

---

---
If you have questions you can e-mail to webmaster@ehalm.at.
Datenschutz
,
Impressum
Your IP is: 3.235.65.220
Your Host Address is: ec2-3-235-65-220.compute-1.amazonaws.com
Server time, when the page was downloaded:
Tue - 04.10.2022 - 18:06:25 - week 40 - day 276 of this year