Language:

Server time, when the page was downloaded:
Monday
04.12.2023
09:55:12
week 49
day 337 of this year
ehalm.at QR_CODE:


Print Page

ehalm A200 3.2.1 WW_GEN1 ROM debloated + root
Here you can download a custom acer A200 Android Honeycomb 3.2.1 ROM with root and BusyBox.
Based on Stock 3.2.1 AV032.RV09RC08_WW_GEN1 (AV032_A200_1.042.00_WW_GEN1)
Rooted, Superuser and BusyBox included.
ES File Explorer (can be used as root-explorer) and Titanium Backup included.
Unneeded acer stuff removed.
Screenshots: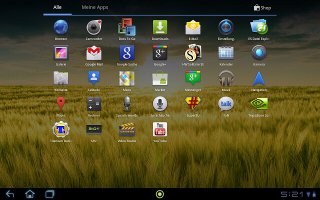 You agree that you are doing this at your own risk. This is a modified ROM mad things can go wrong. I am not responsible for bricked tablets or lost data.
Download:

ehalm_A200_AV032.RV09RC08_WW_GEN1_debloated_root_v1.zip
202.702 KiB
How to root + CWM on acer A200:
http://www.acertabletforum.com/forum/acer-a200-hacking/3736-simpleroot-super-simple-root-your-acer-iconia-tab-a200.html

---

---
If you have questions you can e-mail to webmaster@ehalm.at.
Datenschutz
,
Impressum
Your IP is: 18.206.12.157
Your Host Address is: ec2-18-206-12-157.compute-1.amazonaws.com
Server time, when the page was downloaded:
Mon - 04.12.2023 - 09:55:12 - week 49 - day 337 of this year